Our Parish Mission Statement
We are a Catholic Community where Christ's love and forgiveness is at the centre of all that we say and do.
We recognise that we are not perfect, and like any family, there will be disagreements and occasionally conflict amongst us, but we will always try to resolve our problems.
Remembering that God is never in unkindness, never in harsh words, whether written or spoken, but always in love and forgiveness.
We rejoice in the great diversity of our community and the richness that diversity brings to our Church life.  Above all we strive to make everybody welcome and seek to respond to the challenges of our Christian faith together as sisters and brothers in Christ, supporting each other in times of adversity and celebrating together in times of joy, always relying on God's love and mercy.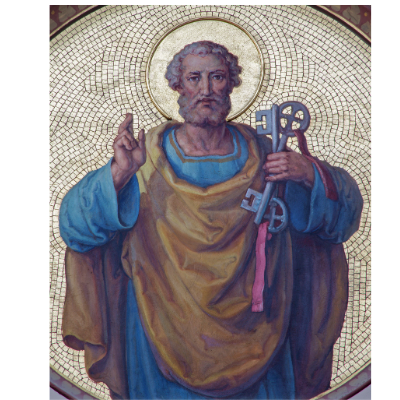 St Peter
Saint Peter was Jesus' leading disciple, traditionally regarded as the first Pope.  The synoptic Gospels indicate that Simon was the first disciple chosen by Jesus, on which occasion Jesus either gives him a new symbolic name (Cephas, or Peter. "rock" Matt 16:18) or designated him as a "fisher of men"  (Mark 1:17; see Luke 5:10). Respect and authority reside for the ancients in the first of the line of firstborn or first chosen.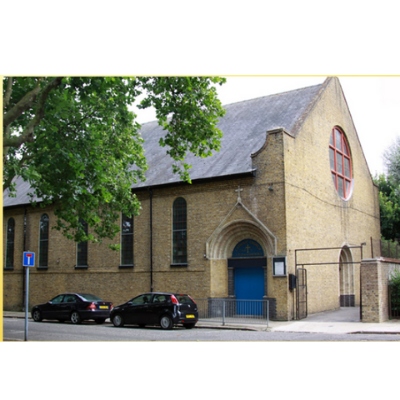 In the mid-1800s a Catholic parish church existed in Dockhead, but there was no Catholic church in the Rotherhithe area.  The East End Missions has been established to extend Catholic reach into the eastern areas of London that had no churches present and in 1858 a chapel was created in the rooms of a large house in Rotherhithe Street, whilst the adjacent Church of Immaculate Conception was built, completed in 1861. It was bombed in 1942 and not rebuilt until about 30 years ago.
Our Parish, like the Catholic Church in England and Wales is striving towards a culture of safeguarding where all are safe from harm and abuse and where every person is encouraged and enabled to enjoy the fullness of life in Jesus Christ through the prayerful, caring, nurturing, supportive and protective endeavours of the Catholic community, both individually and collectively.
(Source: CSAS)
If you are concerned about the welfare of a child or adult at risk, do not delay in contacting the police, using 999 and also to the safeguarding office in your diocese  You can contact Catholic Safeguarding Advisory Service (CSAS) by telephoning 0207 901 1920 or via email to admin@ csas.uk.net.
The Parish Safeguarding Officer is Lisa Dalton, phone number 07826 579189 and you can write to Lisa through the contact form below.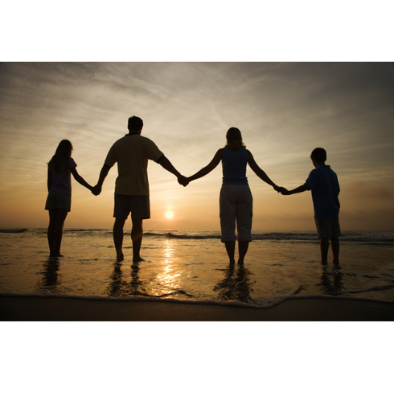 Safeguarding Policy Statement
Local Safeguarding Structure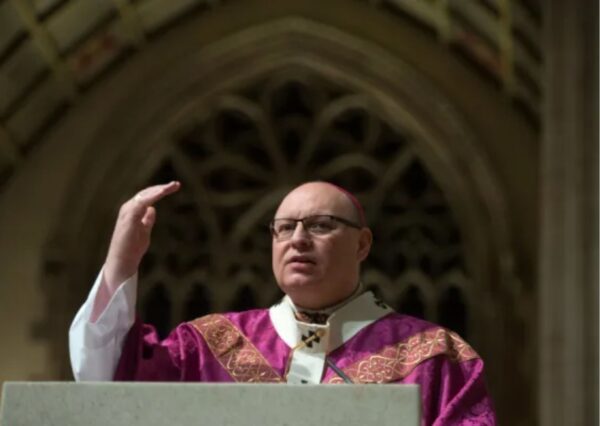 If you would like a Mass
You might want a friend or loved one prayed for at Mass, or perhaps you know someone who is ill or has a special need. It might also be that you know someone who has died recently. You may wish to remember the anniversary of someone who was special to you.
If you would like a Mass to be said with a special intention, please contact Father TesfaMichael.
Share it with someone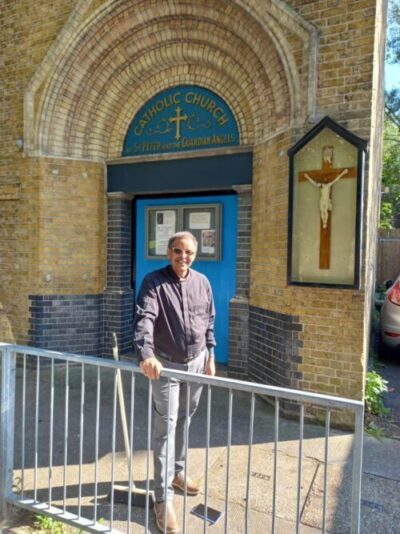 Father Tesfamichael Negusse
Greetings of peace to you all!
My name is Fr TesfaMichael Negusse. I am a Comboni Missionary and I am from Eritrea, Africa. I did my priestly training in Uganda and did further studies in England and Italy.  I was ordained in 1985, and as a priest and missionary I worked in Eritrea, Malawi and England.