Climate Sunday
Hope
Blessed is the man who trusts in the LORD, and whose Hope is in the Lord (Jeremiah 17:7)
MASS TIMES
SUPPORT US

What is Climate Sunday?
The Climate Sunday initiative is calling on all local churches across Great Britain & Ireland to hold a climate-focused service on any Sunday before 5 September 2021. At this service, congregations are encouraged to make a commitment to greater action to address climate change in their own place of worship and community and to use their voice to tell politicians we want a cleaner, greener, fairer future at the heart of plans agreed during COP26
Climate Sunday Resources can be found HERE
Guardian Angels for Climate Sunday
"The Guardian Angels for Climate Sunday Group" (GACS) was formed on the 16th January 2021 in our Parish, with Father Graham's support. Thus, St Peter and Guardian Angels Church has joined the Christian environmental movement by participating in "Make the Conference of Parties  26 (COP26 Matter" initiative.
GACS meets through zoom due to Covid-19.
Interested in joining?  Contact Ania Manser through the form below
The Results of the One Week World Competition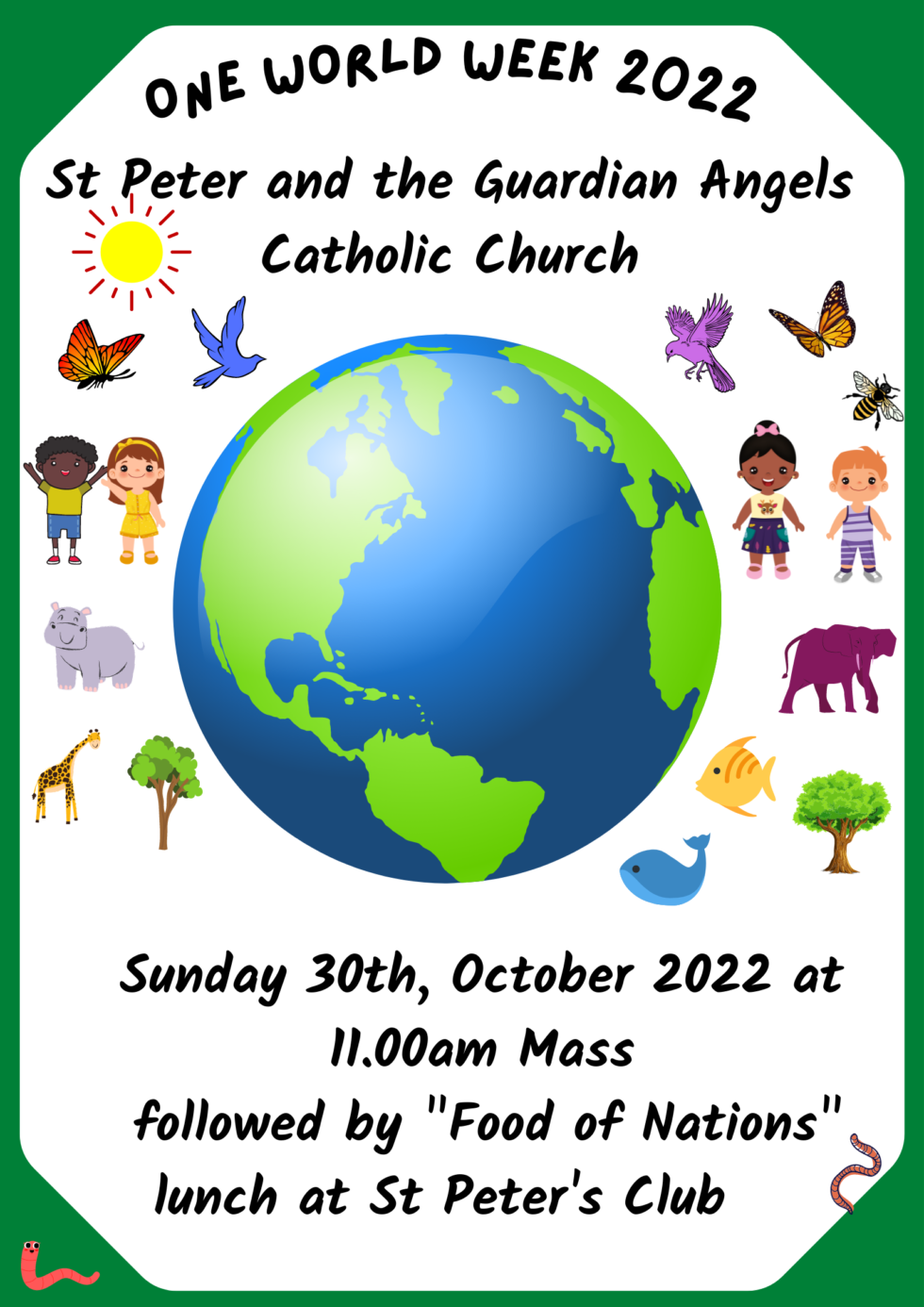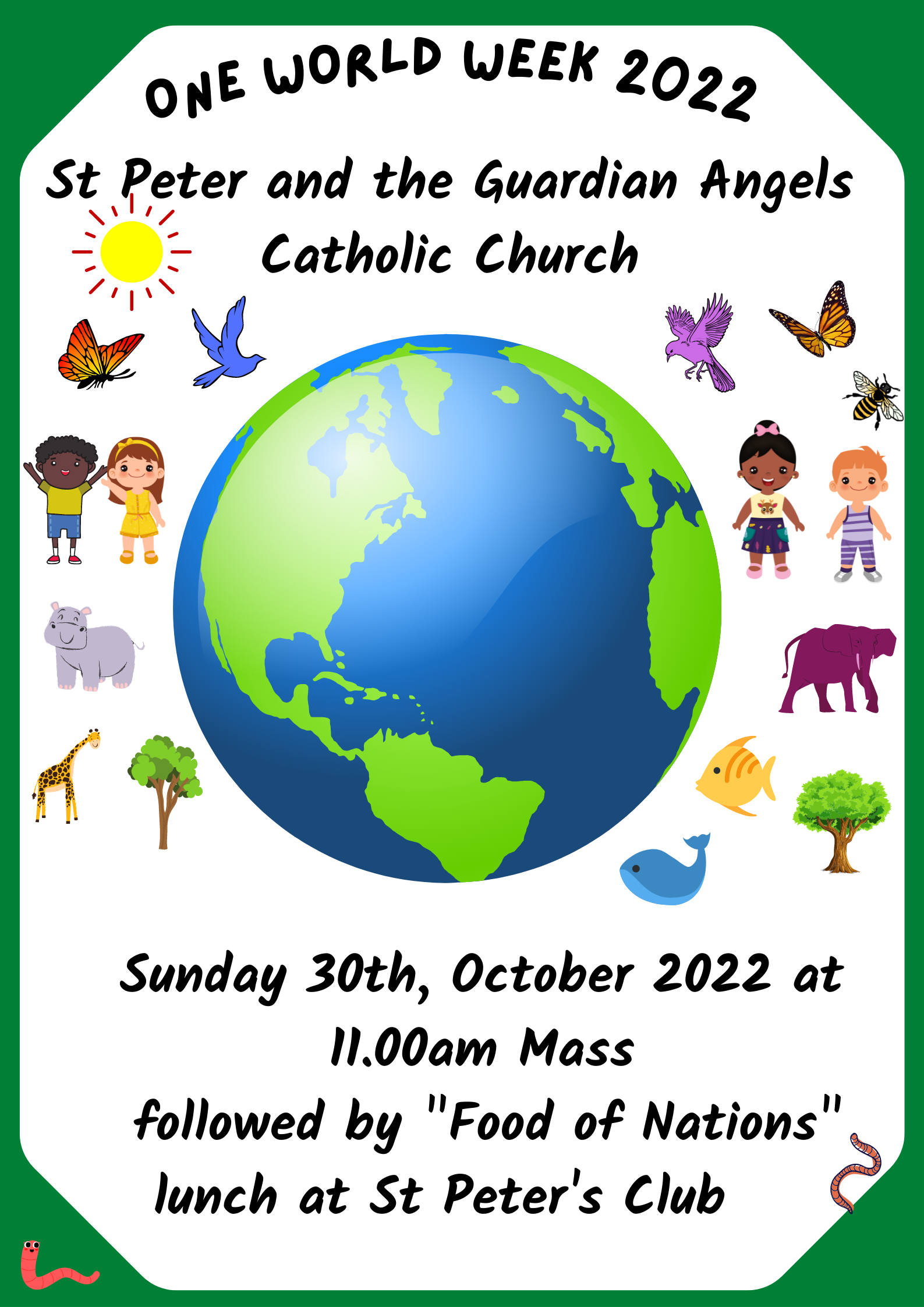 The aim of One World Week is to bring people and organisations together to raise awareness about global issues of justice, poverty and inequality.
Events take place locally all over Britain and in many countries around the world.
One World Week is an annual event usually in October to focus on working together for a just, peaceful and sustainable world. The event gives us opportunity to reflect on our identity as global citizens. It celebrates our unity and diversity as a congregation.
This year St Peter's and the Guardian Angels Church is celebrating One World Week on Sunday 30th of October at 11 am Mass.
There will be "Food of Nations" lunch prepared by our parishioners for all to share in the St Peter's Hall after Mass.
There is an Art Competition for the younger generation to mark this Day
Primary school children are to create an artwork painting or drawing on the topic of God's Creation.
The secondary school children are to write a poem or a short essay in the theme of Unity and Diversity.

Every participant will receive a certificate and winners will be awarded cash and vouchers.
Please Submit Entries by Saturday, 29th October 2022 at 6pm to the Church Email or email your Poem/Essay to ehlamurphy@yahoo.co.uk
3 Things we are asked to do as a Church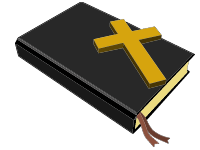 Hold a Mass
  Hold a climate-focused mass to explore the theological and scientific basis of creation care and action on climate, to pray, and to commit to action.
Some resources for you.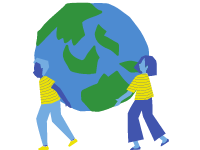 Commit
Make a commitment as a local Church community to taking long term action to reduce our own greenhouse gas emissions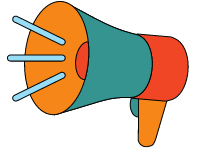 Speak Up
Use Our voice to tell politicians that we want a cleaner, greener, fairer future at the heart of plans to rebuild a stronger economy.
Click
HERE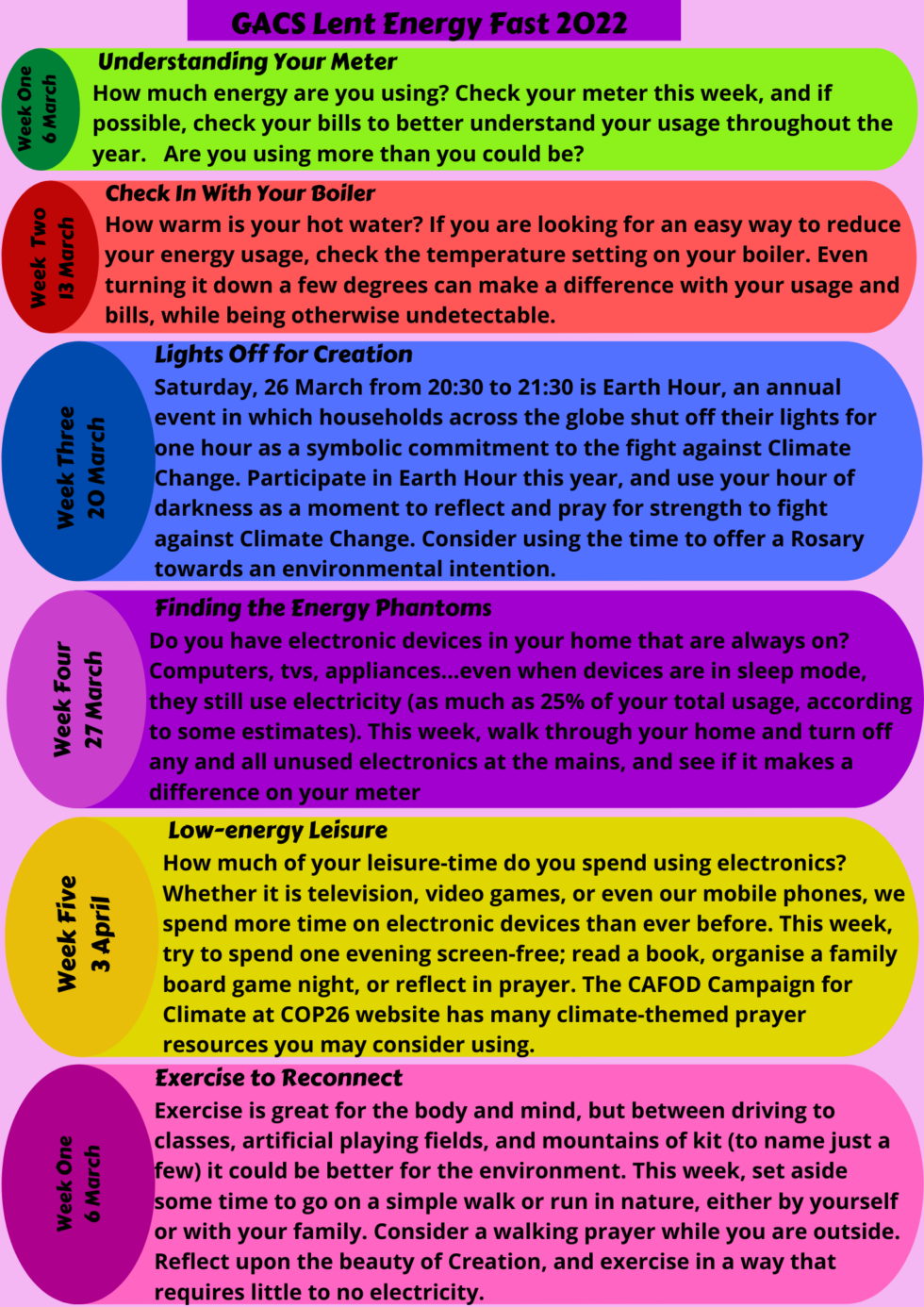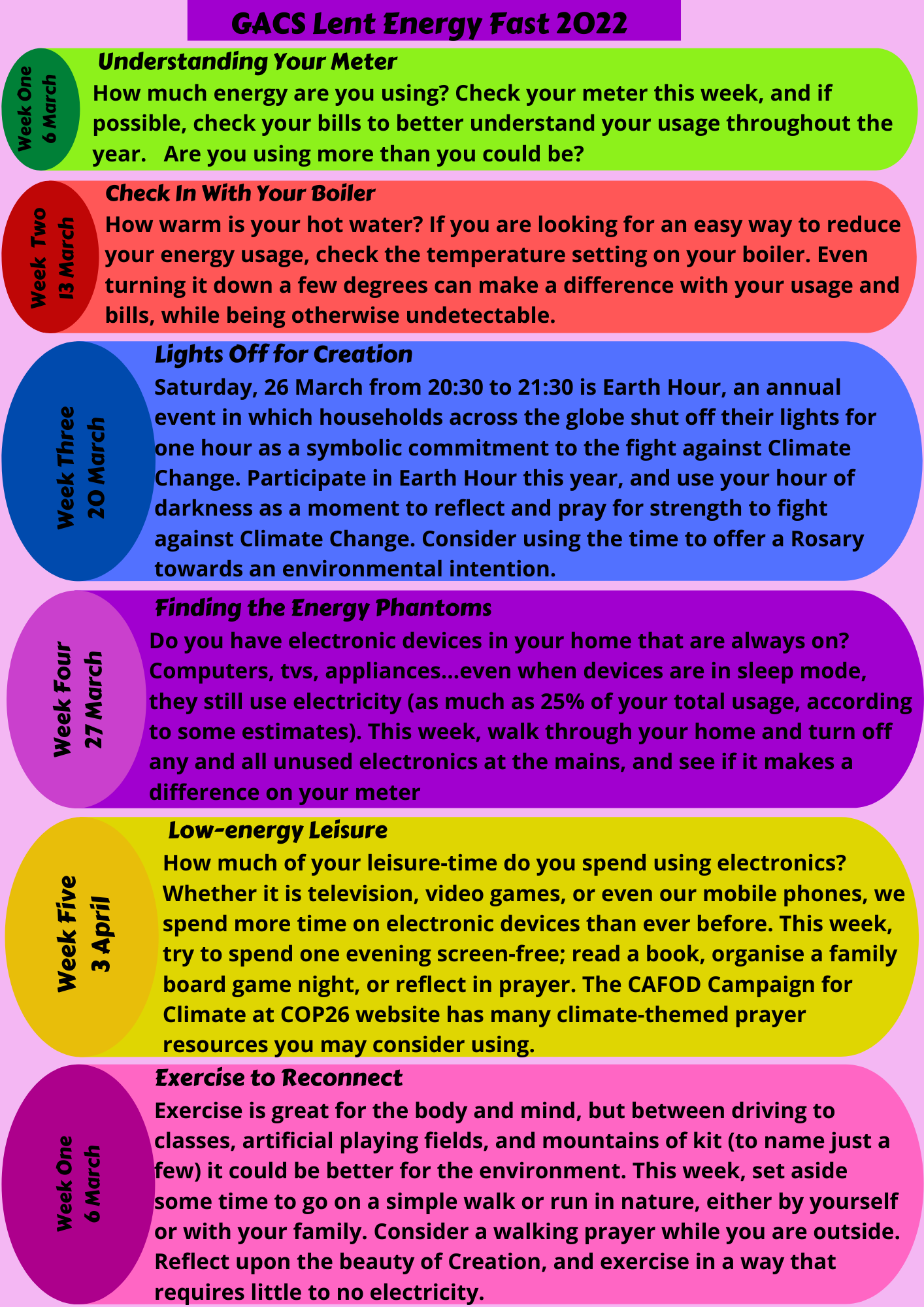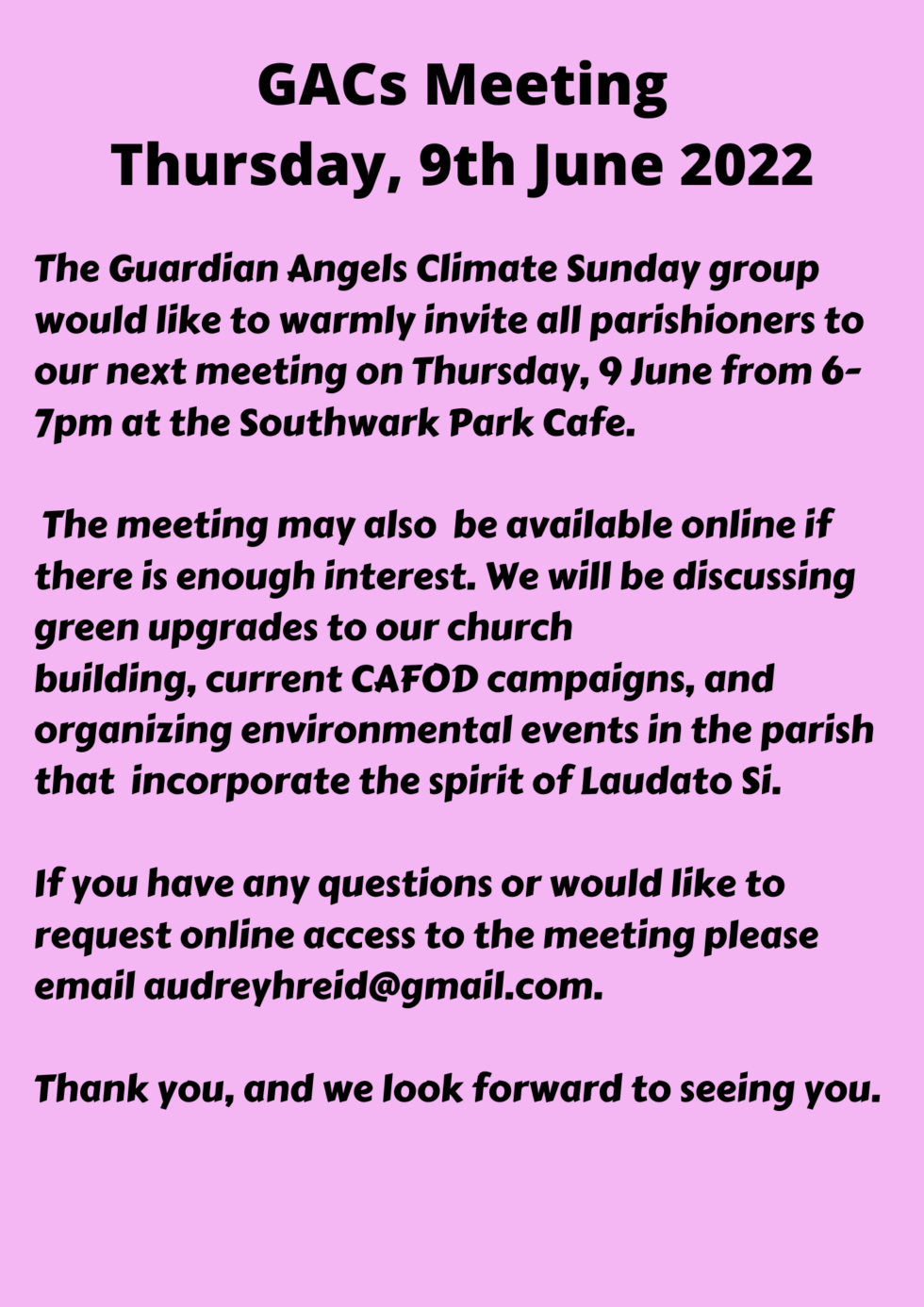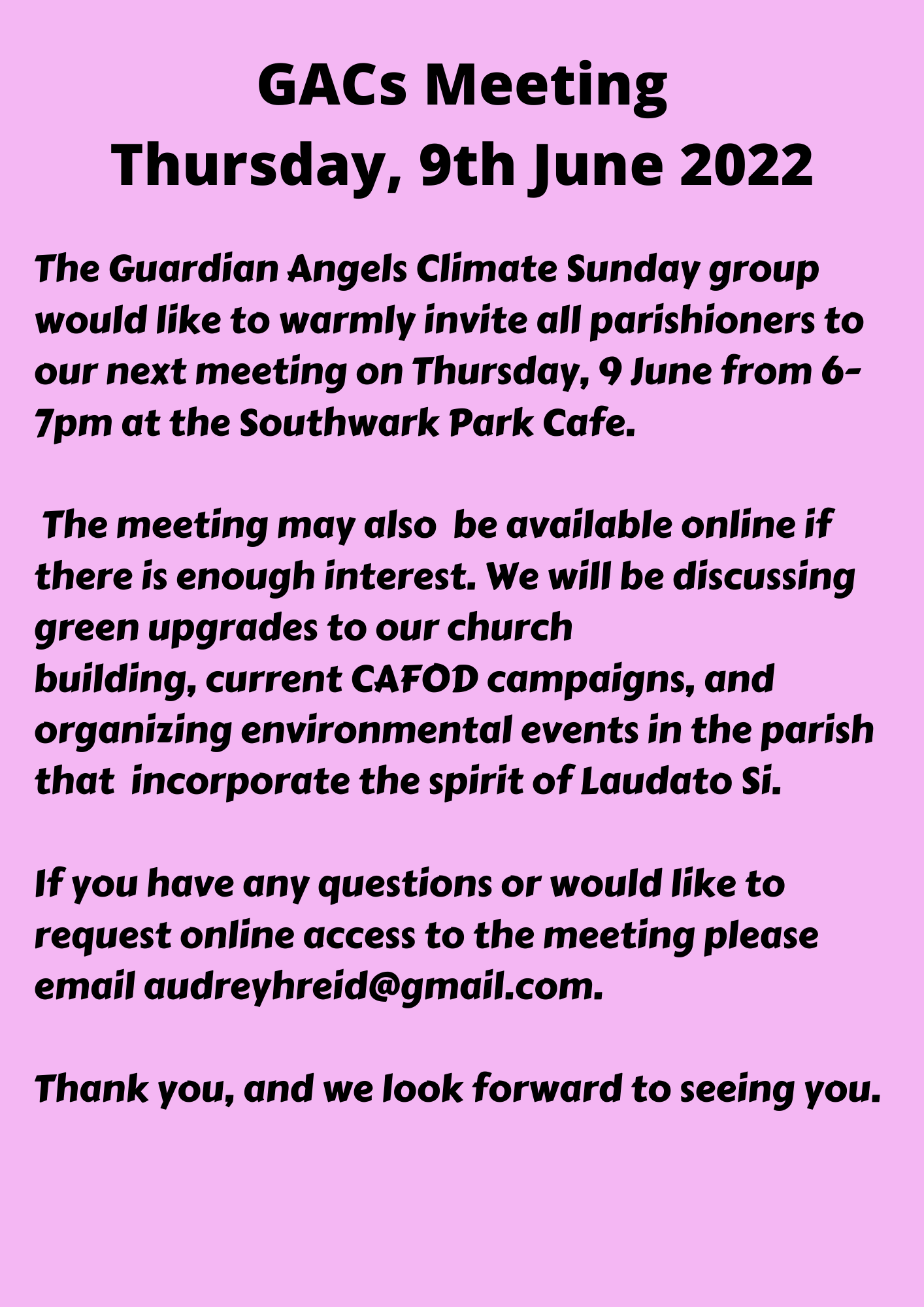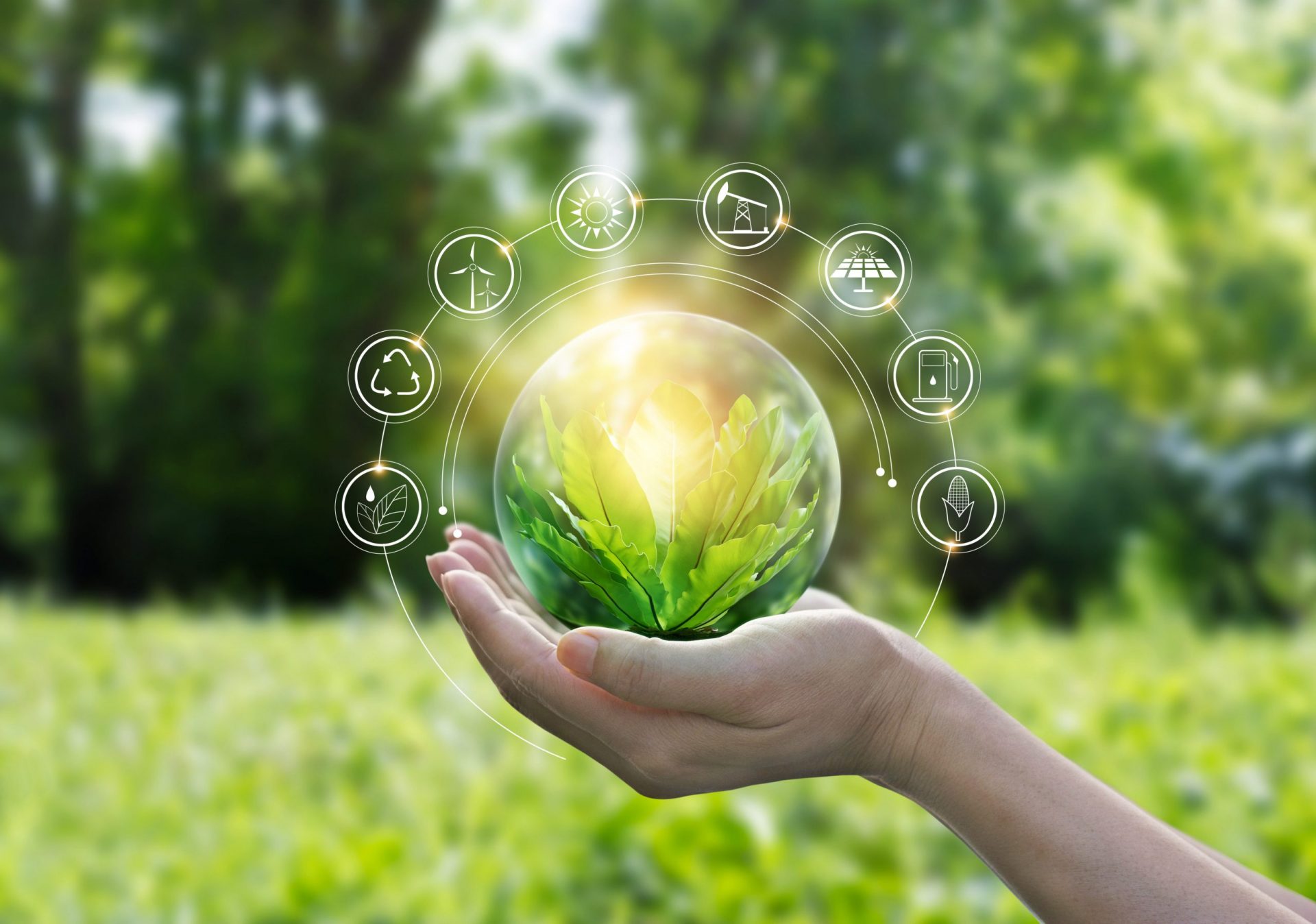 Prayer for COP 26
Loving God,
We praise your name with all you have created.   You are present in the whole universe, and in the smallest of creatures.
We acknowledge the responsibilities you have placed upon us as stewards of your creation. May the Holy Spirit inspire all political leaders at COP26 as they seek to embrace the changes needed to foster a more sustainable society.
Instil in them the courage and gentleness to implement fairer solutionsfor the poorest and most vulnerable,
and commit their nations to the care of Our Common Home. We ask this through Our Lord Jesus Christ your Son. Amen

Laudato Si
A message from Pope Francis 

Be a Part of The Great Big Green Week
18 September to 26 September  2021

We held the Climate Sunday liturgy in our Parish on Saturday, 26th June at the 6.00pm Mass and Sunday,  27th of June at masses of 9.00 am and 11.00 am.
Together with Christian churches, we came to pray and speak about the need for an urgent response to climate change as a matter of justice to the poorest of the world and our own future generations.
"The future is built today," he says. "And it is not built in isolation, but rather in community and in harmony." (English voiceover by Bruno Giussani. ) This talk was part of the Countdown Global Launch on 10.10.2020. (Watch the full event: HERE 
) Countdown is TED's global initiative to accelerate solutions to the climate crisis. The goal: to build a better future by cutting greenhouse gas emissions in half by 2030, in the race to a zero-carbon world. Get involved at CLICK HERE  
Pope's Ted Talk
The global climate crisis will require us to transform the way we act, says His Holiness Pope Francis.
Delivering a visionary TED Talk from Vatican City, the spiritual leader proposes three courses of action to address the world's growing environmental problems and economic inequalities, illustrating how all of us can work together, across faiths and societies, to protect the Earth and promote the dignity of everyone.
Update to Parish Members
June 2021
Update to Parish Members
April 2021
Update to Parish Members
March 2021